Friends of Hazeldene
This is it – your chance to get involved and play a part in raising thousands of pounds to help enhance your child's education.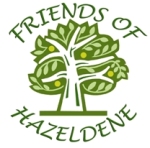 Over the last three years Friends of Hazeldene has raised over £25,000 which has been spent on new play equipment, educational visits, theatre workshops, extra teaching resources, swimming pool changing facilities, an adventure trim trail and much more.
We've organised summer fayres and Christmas fayres, fireworks displays that have gone with a bang, discos and film nights, we've brought a circus to the school field and even raced real ferrets in the school hall. It all adds to the sense of community the staff and teachers at Hazeldene work so hard to create, and we hope enhances every child's experience on their journey through the school.
It couldn't happen without our small but dedicated group of volunteers - without them these great events simply wouldn't happen. But it's not fair to expect those same volunteers to give up their time forever, and that's why we need parents like you to come forward and give up just a couple of hours a month.
Could you sell glow sticks at the school disco?
Help run the tuck shop on a Friday afternoon?
Organise our raffle twice a year?
Scour the internet for funding opportunities and grants we could apply for?
Run a stall at the next event?
Co-ordinate clothes recycling collections?
To volunteer, have a chat or find out more please do get in touch with us via email [email protected]
Charity Registration No: 1148769